Piracy is a big problem for the film and TV industry in Sweden. According to figures recently published by Mediavision, illegal downloading and streaming of films and series have increased for the second year in a row. The problem is particularly widespread in younger target groups.
A quarter of all Swedes age 15–74 state that they have downloaded or illegally streamed films or TV series in the past month. That is considerably more than during the same period last year, when the corresponding share was 20 percent. The problem is particularly widespread in the younger target groups. Among 15-24-year-olds, more than half admit to being pirates.
-It is worrying that we see a significant increase in the younger target groups. Many young people want to work in a creative industry, such as film and television. Then there must be an understanding that there is a correlation between the amount of work and that one should be paid for one's work. Piracy reduces job growth. Information and increasing knowledge is a very important part of this work, says Sara Lindbäck, lawyer at the Rights Alliance.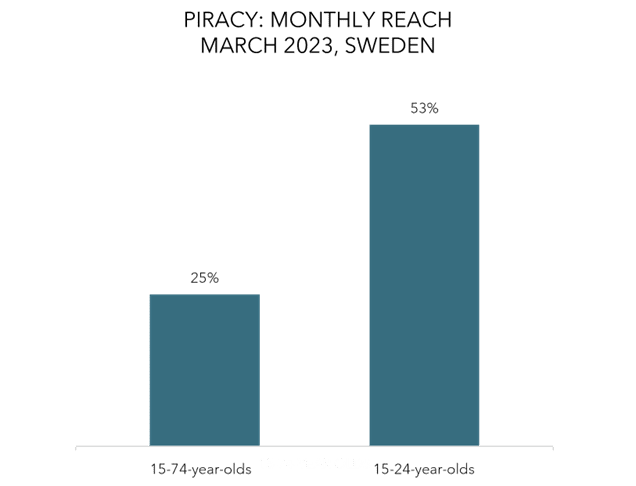 The same survey also shows that illegal IPTV is increasing. According to Mediavision, close to half a million households in Sweden have this type of pay TV service via the internet, which provides illegal access to a great number of TV channels and streaming services.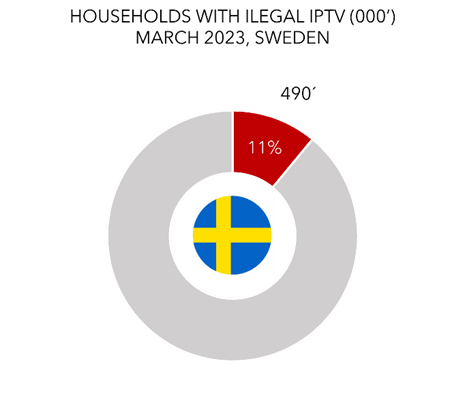 -Piracy is a major challenge for the industry, comments Natalia Borelius, senior analyst at Mediavision. It is particularly noteworthy that piracy is increasing and reaching such high levels among the young. We also note that an increasing number of households have illegal IPTV. Both these factors point at a continued increase if no action is taken.
-It is clear that more needs to be done to deal with the increasing amount of illegal IPTV, where the public pays for criminal activity. Improved measures are also required to make access to illegal services more difficult. An easier way to block the illegal services' access to Swedish consumers, so-called administrative blocking, which we see in several other European countries, is something that Sweden should consider, says Sara Lindbäck, lawyer at the Rights Alliance.
2023-05-24